Importing a car, even interstate, has some hurdles. Both small and large. Re-registration, ok, but what about the plates? Personal plates? Is EV1 available? :-)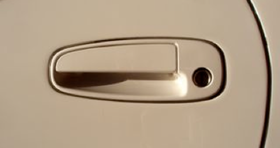 Just like modifying an ICE to an EV forces an inspection, so does re-registration. Turns out the immobiliser wasn't working properly, and the odd light. Should I have kept it on NSW plates and avoided the extra inspection? 
Since I plan to drive it for a while and collect data like its cost per km, as well as waiting for the Australain dollar to return to more normal settings, the 6 month window may expire anyway.
Then there is the personal plate - all this effort to make an EV, surely a plate that reflects the modified nature of the car is justified? I'm not sure... In WA, the plates start at $15 for a 'normal' (1CAT 999) plate, to whatever you want to pay at auction for someone else's plate, eg RUGBY1 is being offered for $50,000 right now. A friend's  child dropped by with $800 slimline plate 'TOO SEXY' on her MR2... She kindly dropped by to prove I'd be able to get up my own steep driveway if I bought one... What should I do?  I mean about the plate not the driveway.
Here I am trying to prove that an EV is frugal on energy, and Im lashing out hugely to do the conversion, and then do I have to spend up big on a personal plate too.... Not fair! Can't win...